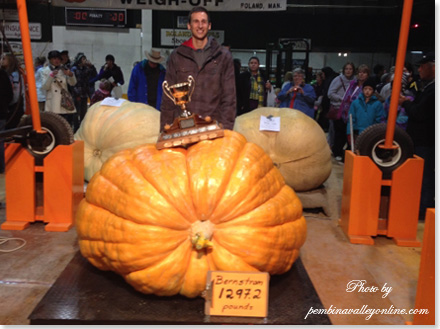 The Roland Pumpkin Fair is an annual event held in Roland, Manitoba.  Attendees will see giant pumpkins in excess of 1000 lbs and enjoy great food and entertainment!
Date(s): October 4th, 2015
Location: Roland, Manitoba
Admission:  Free
Phone: 204-343-2314
Activities include:
Pancake Breakfast
Giant Pumpkin Weigh-Off
Exhibit Hall
Adult Entertainment
Classic Car Display
Craft Tables
Pumpkin Patch Tea Room
Children's Entertainment
Beverage Gardens
Harvest Supper
and Much More!